Welcome to my Galloway, NJ home maternity & newborn studio! There are two shooting spaces here depending on the type of session you're booking, which I'll explain further below.
I know the first thing on a new parents' mind is cleanliness, and the worry of bringing their new baby out so young. You can rest easy knowing cleanliness + sanitation are my top priorities in keeping these spaces ready for each new baby. The space is vacuumed and sanitized between sessions, and every blanket, wrap, prop that each baby uses is washed and put away before the next client comes in. I also keep a very strict sick policy, so no one is allowed in the studio space if they've exhibited any contagious symptoms within the last week. I will also NOT shoot if I am feeling even the least bit ill myself- safety always comes first for my littlest clients!
NOW, more about the studio space(s)!

First up, the White Sofa. I had envisioned this beauty for months and months but didn't figure I'd be able to invest in one for a few years- until THIS gorgeous thing popped up on FB marketplace. I sent my hubby and brother to pick this up SO quick! EVERYONE loves it and it is perfect for every type of session I do- from maternity to baby's first birthday portraits.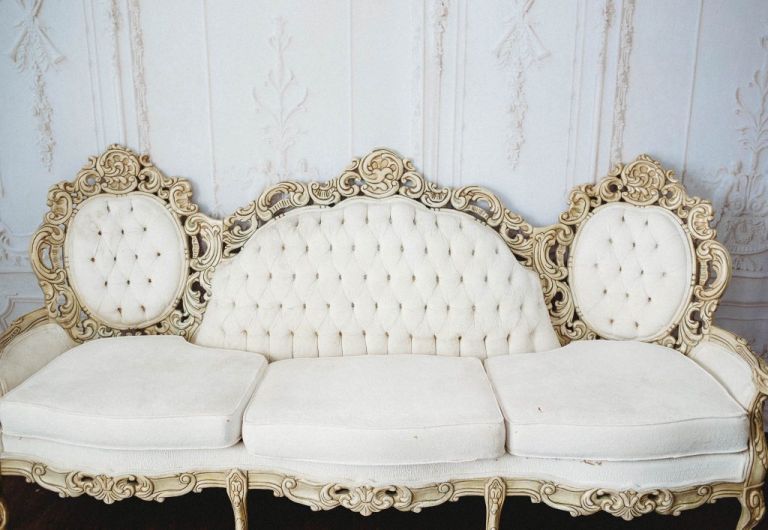 Next in the light & airy space is my maternity gown collection, which is now over thirty luxury gowns, mostly from Sew Trendy Accessories. Use of these gowns is included with ALL maternity packages and new mamas LOVE not having to spend the additional money on a gown they will wear once!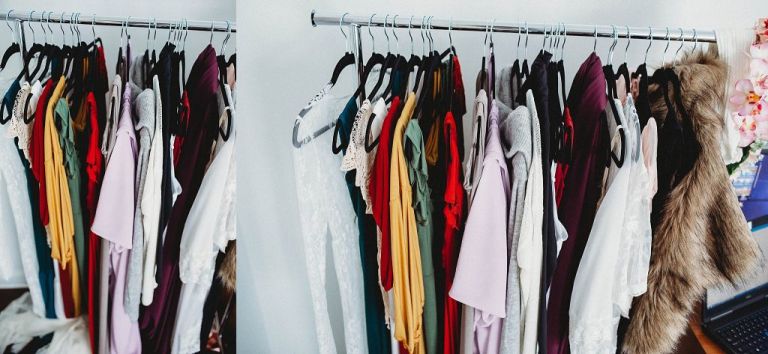 Next we head downstairs to the studio shooting area. All newborn, sitter & cake smash sessions happen down here! There's a coffee & snack bar, sofa and chair for parents to relax during their session. Samples of all print products I offer are displayed down here to view during your session and help get a better idea of how you'd like to display your own images!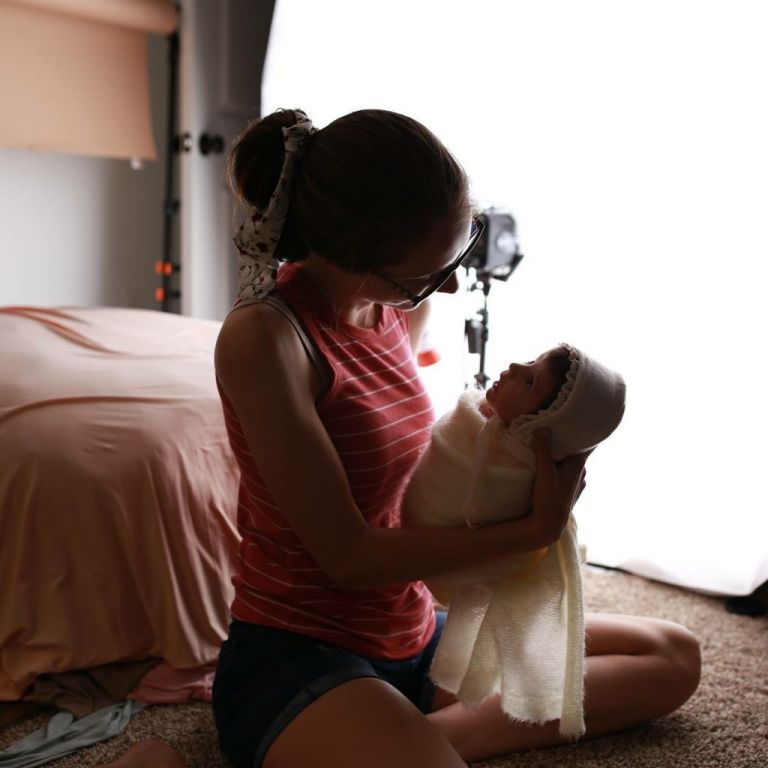 My floral + greenery used in most sessions is stored here, as well as my baby clothing collection. I have newborn through 12 month clothing and wardrobe is provided for all newborn, sitter and cake smash session- a huge added bonus! Client love the little teeny outfits I have here.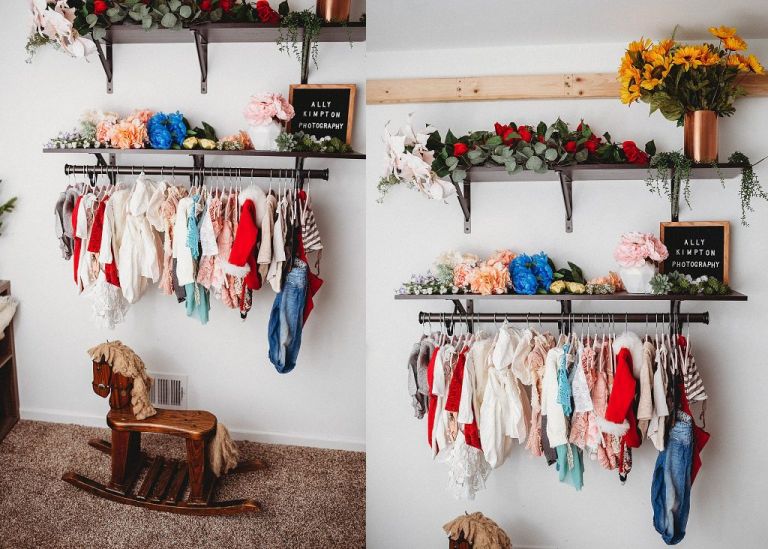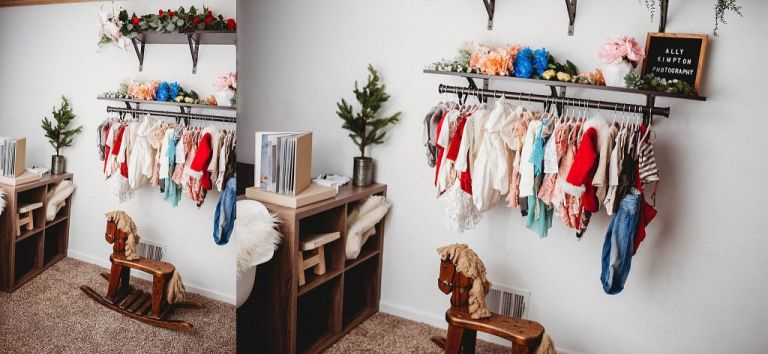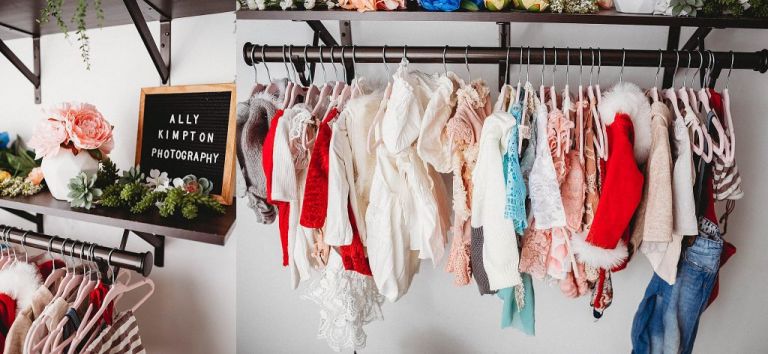 Have an upcoming session? Make sure to ask about your newborn onesie!
Matted 5×7 gift prints make a great visual display on these white shelves. Below is my beautiful Lagiappe canvas that is such a unique and gorgeous product, my clients have to order their own!
The newborn posing stand and my favorite "The Original Photoblocks" rainbow posing beans! Of course hand sanitizer and wipes are on standby for those inevitable messes 😉
Here's just about 20% of my full wrap collection- all props, blankets, wraps, outfits and more are provided for your newborn session. Just bring baby!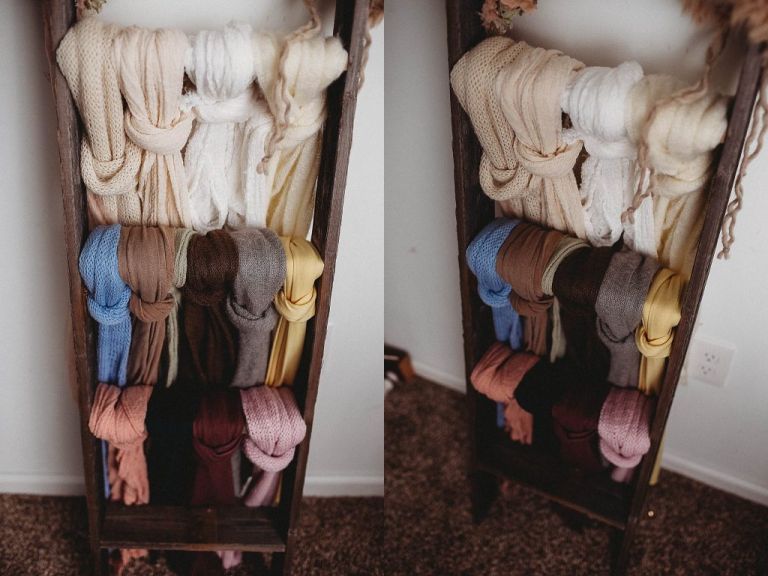 A few of my most used seating/laying props for all sessions newborn through first birthday.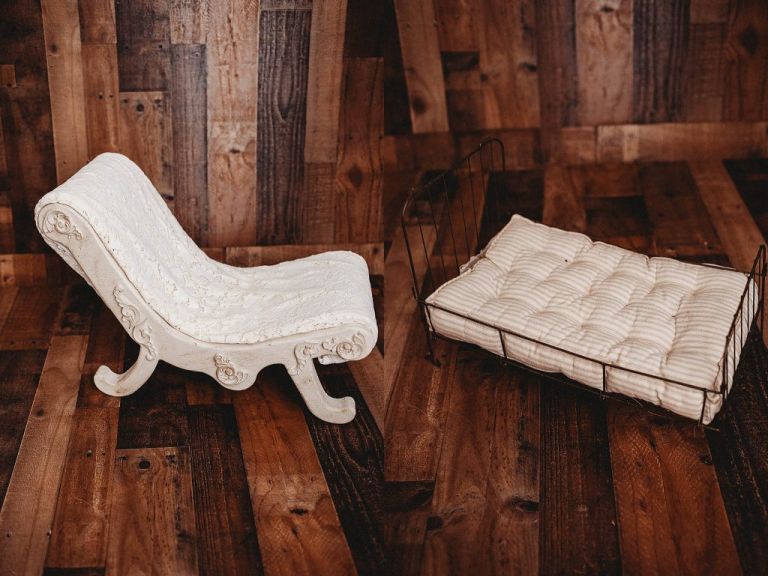 Texture, texture, texture! I love incorporating creamy neutral layers throughout all of my sessions.

So- are you ready to book your session?! Let's start planning! Head over to my contact page and I'll be in touch by tomorrow- I can NOT wait to meet you!