NEW JERSEY FULL SERVICE
BOUTIQUE PORTRAIT STUDIO
Galloway | Atlantic County | Southern New Jersey and Greater Philadelphia Tri State Area
AN EMOTIONAL INVESTMENT THAT WILL STAND THE TEST OF TIME…
Join the hundreds of thrilled AKP families and experience seeing YOUR family as artwork in your home – the way you deserve.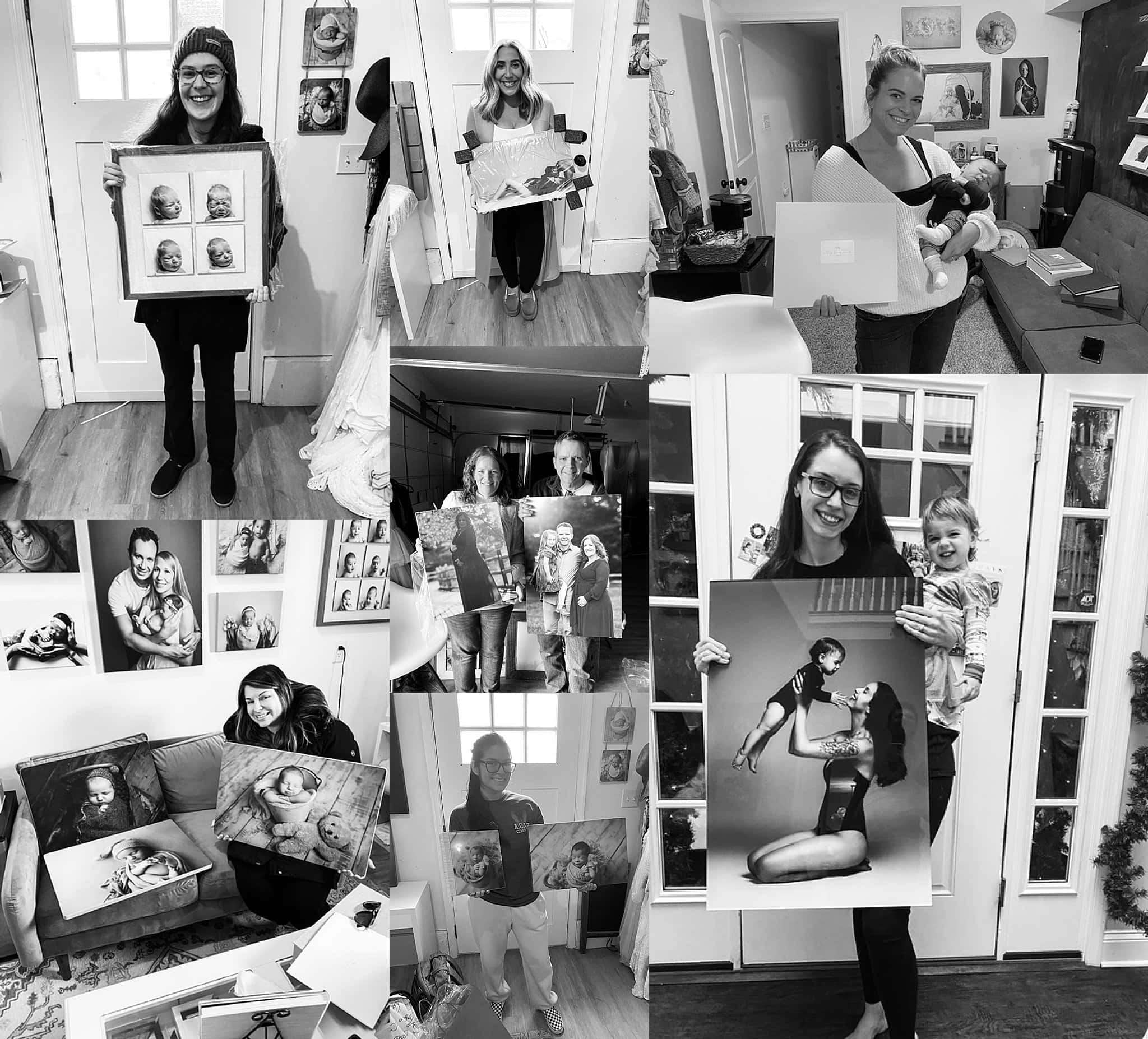 YOUR EXPERIENCE & INVESTMENT
STEP ONE:
PAY $350 SESSION FEE (DIGITALS & PRINTS NOT INCLUDED)

 & SIGN CONTRACT
Your session fee includes:



Pre session consult & planning
Studio shooting time
Couture wardrobe options for mom
Couples + family posing
Hand painted backdrops for use
All swaddles, knits, hats, props for newborns
Heirloom knit outfits for 
baby's size NB-12 months
Studio refreshments



Offsite hair & makeup application (maternity + family)
Prep 

guide & questionnaire
Trained newborn assistant 
STEP TWO: BUILD YOUR CUSTOM PACKAGE.

Options start at $800 for 5 images 

. 
 Your package includes heirloom quality wall art, digital files & album or folio box. Curate a collection to suit your family's needs. Most clients invest between $2500-$4500+ for their portrait package.   
FAQ:
 "Does the session fee include digital files?" No, those are purchased separately.
"Do you do in home or outdoor sessions?" No, all sessions are shot in my Galloway, New Jersey photography studio.
"Can we get the raw files?" No, the only digital files I offer are fully retouched and purchased for full price.
"Do we need to bring anything to our session?" For maternity sessions I will provide a very short list of recommended items, but otherwise my studio provides full wardrobe and accessories. For newborn sessions, all you need to bring is baby and their milk/bottles! We have a fully stocked professional maternity & newborn photography studio. 
"Do you provide hair & makeup?" Hair and makeup is included and provided offsite at a salon partner before your session. If you do not wish to utilize the complimentary hair and makeup option, you may apply a $150 credit toward your package purchase. 
"Can I buy some images now and come back later to buy more?" No, packages must be purchased in full at your ordering appointment. Images that aren't purchased are deleted from my files after your ordering appointment. However, you may purchase additional or larger copies of any images you do purchase. I store purchased images forever.