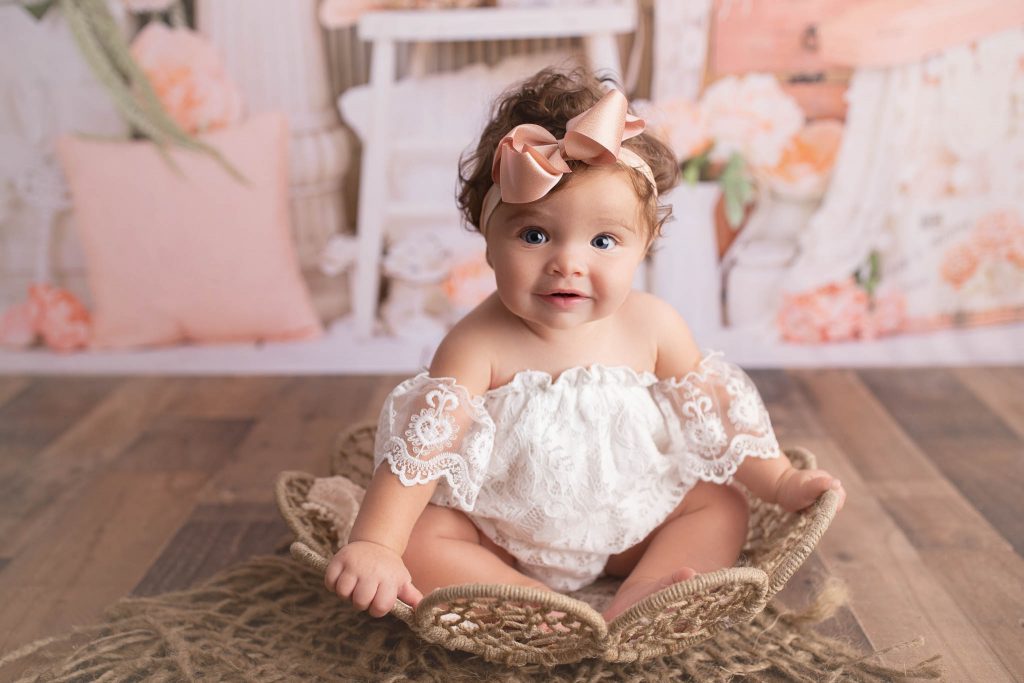 What is a sitter session?
We call these the "sitter" sessions because this is typically when babies are reaching their sitting milestone! This is hands down one of the FUNNEST sessions because most babies are not mobile yet and smile easily- parents get a gallery full of their beautiful, giggly baby! This session is definitely a parent favorite. I recommend scheduling the session for about 2 weeks after baby is sitting confidently.
Session Info
Sitter sessions take approximately 30 minutes. Babies attention spans at this age are NOT long and we want to work quickly. In this time, we get a few different set ups for a diverse gallery of images. This session is for baby only. I provide all backdrops, props, and outfits for these sessions but you can of course bring an outfit or two that is special to incorporate if you wish.
I have many different backdrops and set ups/themes so if you see something you like, make sure to ask!
Sitter Session Investment:
Includes 45 minute session in studio
Access to client closet backdrops, outfits, props
$50 session fee- prints & digitals purchased separately
Packages start at $300, please inquire for a full price list to begin planning your portrait session today!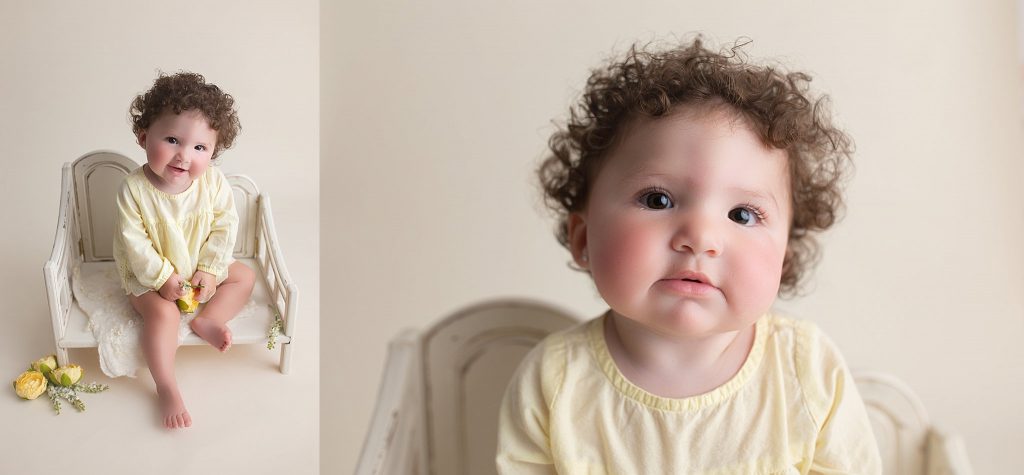 When to Book
You can book these sessions right after you receive their newborn images! Between 6-8 months is the best time, but ultimately around 2 weeks after they begin sitting confidently. After the 8 month point, I recommend waiting for their first birthday portraits. This session is also included in the Belly to Baby Series which includes maternity, newborn, sitter and cake smash sessions. Inquire for more info on those package options!