New Jersey Motherhood Photography | Baby Studio Portraits
Today's blog post features beautiful Dana & her daughter! I captured Dana's maternity photos and it was such a pleasure to work with them again for this session. Motherhood portraits are fantastic if you missed your newborn session, to still get beautiful portraits of that connection between mom and baby.
To book your New Jersey Motherhood photo session, visit my contact page to begin planning today! Keep scrolling to view favorite images from this lovely motherhood photo session.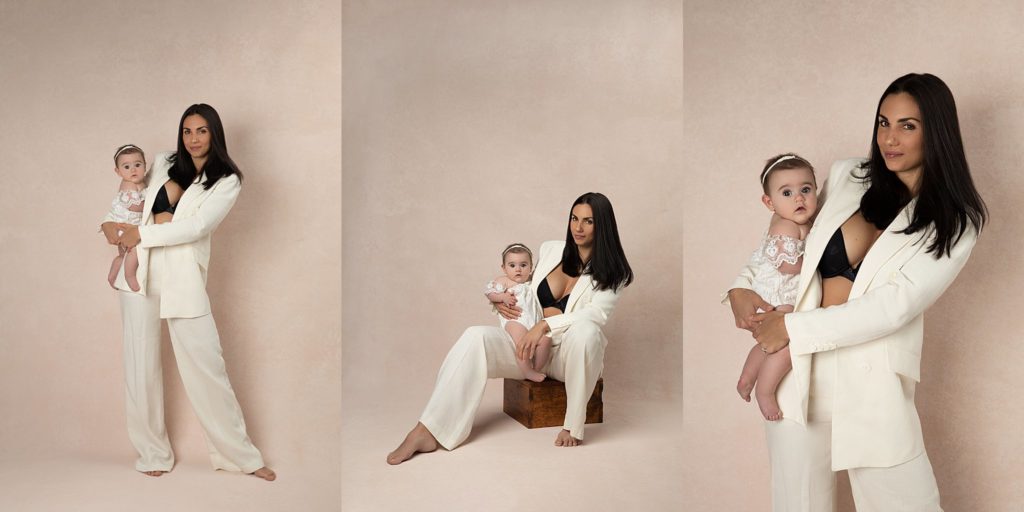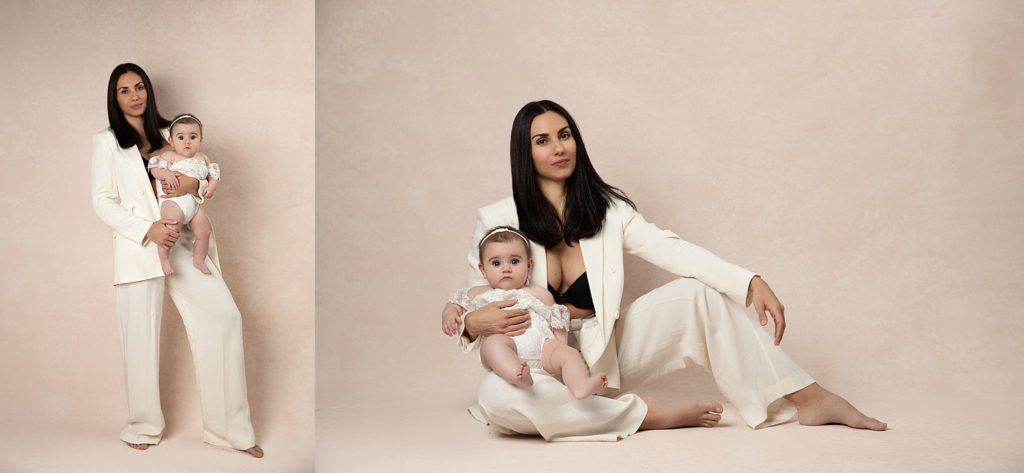 When should I book my motherhood portrait session?
The best time to bring baby in for these portraits is between 4-10 months, in my opinion. This is the stage where they are happy, smiley, chunky, not yet running away, etc. They generally have much more patience for the session at this age and we can capture some really beautiful portraits. I suggest reserving your slot right around the time we do baby's newborn portraits to ensure a spot on my calendar.

What do I wear for my Motherhood photo session?
Our New Jersey motherhood photo studio has everything you need for your session. Our client closet has over 100 items for both maternity and non maternity. We will style you with your choice of glam, editorial, casual or elegant looks. As you can see in Dana's motherhood photo session, we incorporated bodysuits, sweaters, simple cowl neck dress, and a lovely white suit. For babies, I keep it simple. White or black bodysuits, nude, or with a simple wrap is all you need.